Mossy Cobblestone
Comments

14
363pages on
this wiki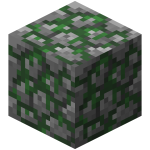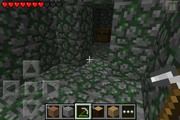 Mossy Cobblestone is a decorative block, added in 0.4.0. It is essentially Cobblestone with moss on it. It is currently only available in Creative mode.
Mossy Cobblestone has a similar pattern to Netherrack, but with a color scheme similar to Cobblestone. It is unobtainable in Survival.
Trivia
It is a false rumor that Mossy Cobblestone can be created by placing cobblestone in water.
In PC it is in Dungeons.
You can get it in Survival via Inventory Editors.