Redstone

Redstone

Type

Item

Placable

Yes (0.13.0) No (0.8.0 - 0.12.3)

Luminosity

No

Renewable

Yes

Flammable

No

First Appearance

Update 0.8.0
Redstone is an item that was added in Update 0.8.0. It is obtained from mining Redstone Ore. Redstone may also be found in small quantities inside Dungeon Chests. 
Obtaining
It is possible to obtain Redstone Dust from Redstone Ore with an Iron Pickaxe or higher. In Update 0.14.0 Redstone has a chance to be dropped by Witches when killed. 
Uses
Redstone is mainly used for wiring to make mechanisms. It is also a crafting ingredient used in many components used to make such mechanisms. Redstone is also an important ingredient for Brewing, which when used extends a Potions effect period of time.
Crafting
Trivia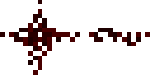 Redstone could not be placed as wiring before Update 0.13.0.
At the time of Update 0.7.4, there was a splash message saying 'Redstone Free!' because red stone didn't exist in the game, other than the ore block. Mining the ore block at that time gave nothing, even with an Iron or Diamond Pickaxe.
Redstone is common once the player gets deep enough, although less common than Iron or Coal, but more than Lapis, Diamond, or Emerald.
The best place to find Redstone is the 16th layer from Bedrock.
Redstone is one of the most common component in the whole of redstone mechanics.
Redstone ore gives off a faint light when tapped.