This article uses material from the Pocket Edition upcoming features article on the Minecraft Wiki.
Changes were made to the material upon placing it on this page.
Minecraft Wiki content is licensed under the CC BY-NC-SA 3.0 License.
You may not use the material on this page for commercial purposes.
Update 0.10.0 was an update for Minecraft Pocket Edition. It was released on November 18th, 2014 for all devices.
Features
Tweaks
Swampwater is now darker
Water now has smoother lighting
Water now pushes items with more force
New layout for the selection of Chests
Sun is now larger
Various 0.9.5 bug fixes
Trivia
Jeb stated the update would be 0.10.0, despite many rumors of it being 1.0.0.
Videos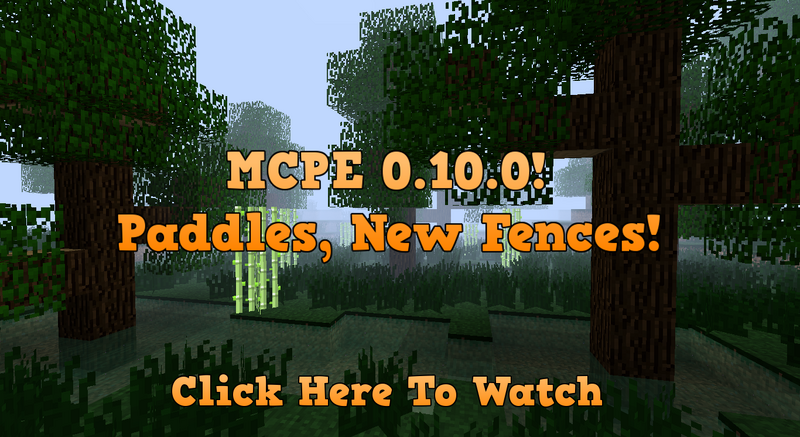 Ad blocker interference detected!
Wikia is a free-to-use site that makes money from advertising. We have a modified experience for viewers using ad blockers

Wikia is not accessible if you've made further modifications. Remove the custom ad blocker rule(s) and the page will load as expected.